The end of the school year was anything but traditional, yet the committed teachers, staff and administrators throughout New Jersey's eight county special services school districts worked hard to maintain enthusiasm and provide students with a bit of tradition through graduation ceremonies. Although many of the schools celebrated graduates with their first-ever virtual events to continue keeping students, staff and families safe, the experiences retained much of what makes them memorable for all involved. They provided ways for the districts to publicly acknowledge and celebrate the tremendous accomplishments of each and every graduate.
The districts customized their virtual celebrations:
opens in a new windowCape May County Special Services School District held virtual graduations for their middle and high school graduates. The online ceremonies showcased each student's individual accomplishments, highlighted special moments and honored many of their achievements.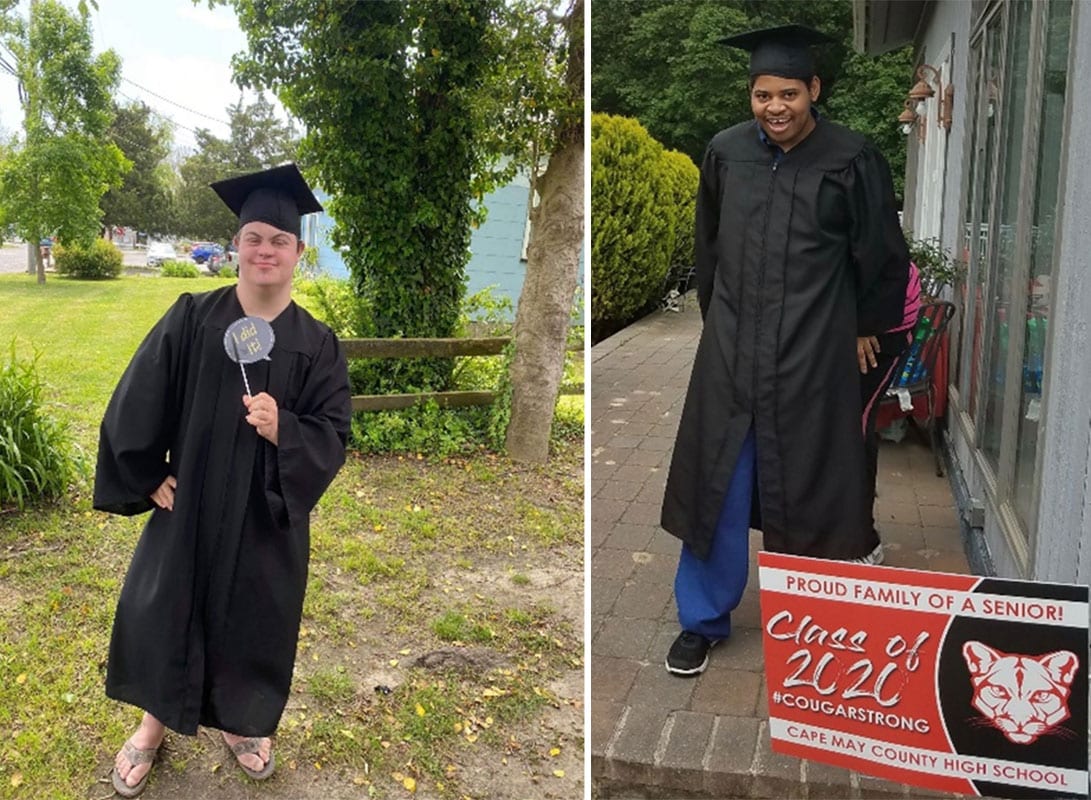 CCSSSD High School Graduates, Aidan Shriver (left) and Tyrease Martin (right) pose in their cap and gown outside of their homes.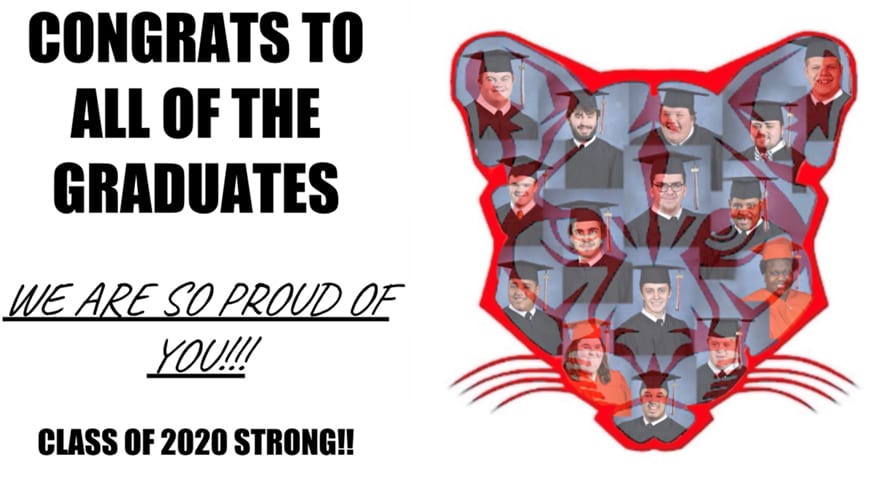 opens in a new windowMercer County Special Services School District held a drive through ceremony, where graduates and their families paraded through the school grounds in their cars, stopping at stations to pick up a diploma, a gift bag and to have photos taken. Teachers and staff lined the parking lot to cheer on the students and congratulate them.
opens in a new windowAtlantic County Special Services School District took the show on the road to celebrate the milestone of graduation with members of the Class of 2020. Teachers and staff participated in a graduation parade, which stopped by the homes of graduates. ACSSSD also organized a virtual graduation that featured each student's hobbies and standout school experiences in addition to holding an in-person graduation, where students and their families were spread out and wore masks.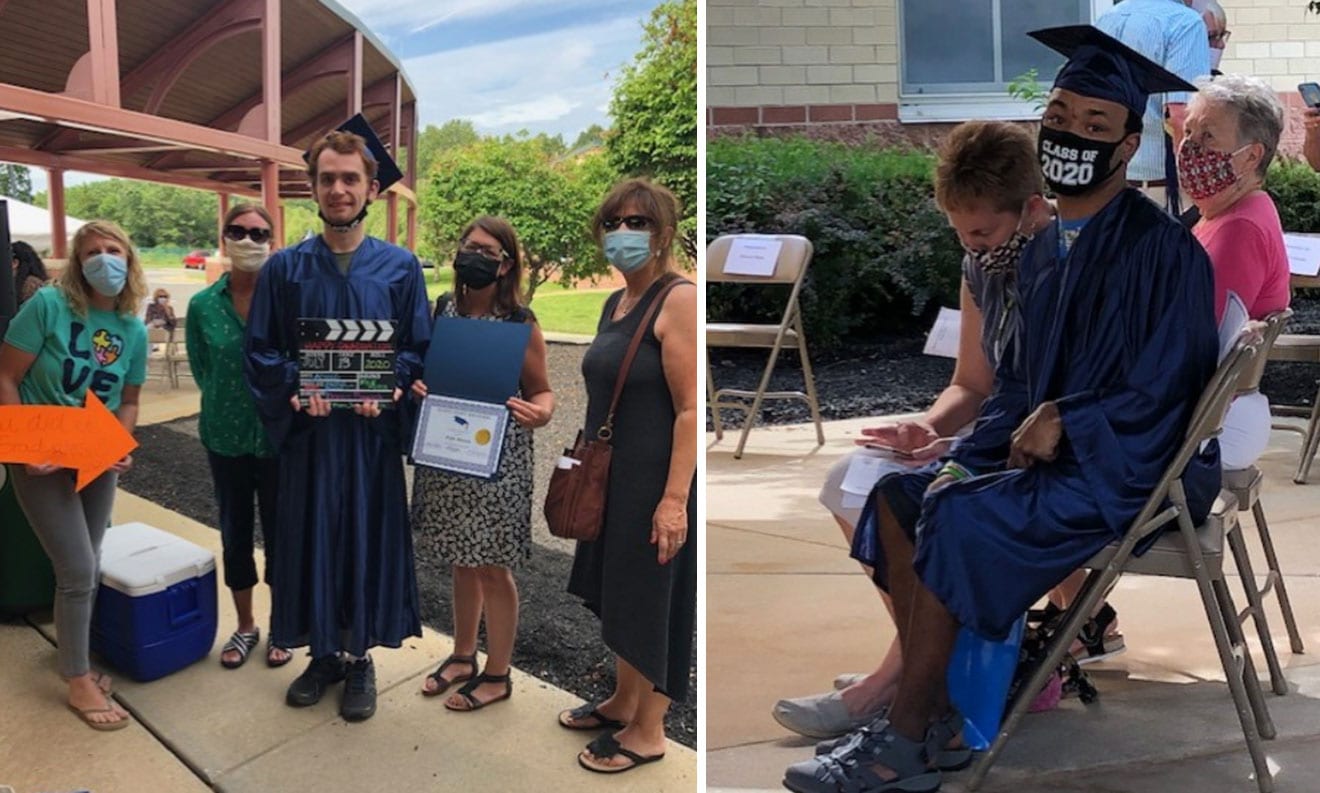 Atlantic County Special Services School District graduates celebrated with their families and teachers during a socially distanced graduation in July.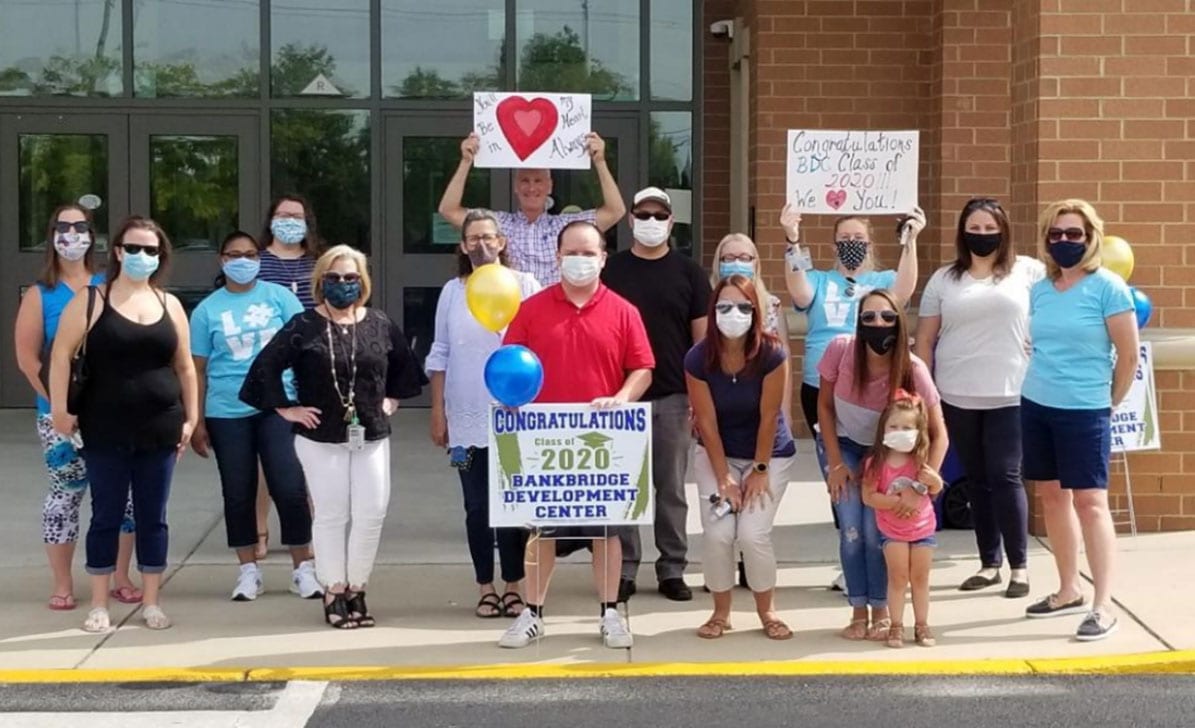 Teachers and staff gather outside of Gloucester County Special Services School District with signs, masks and balloons congratulating their graduates.
Salem County Special Services School also held mobile graduations by visiting students at home and presenting them with a diploma during a quick ceremony. Videos taken at each stop were then put together with inspirational speeches and messages from teachers and staff and used as a virtual graduation for the class of 2020.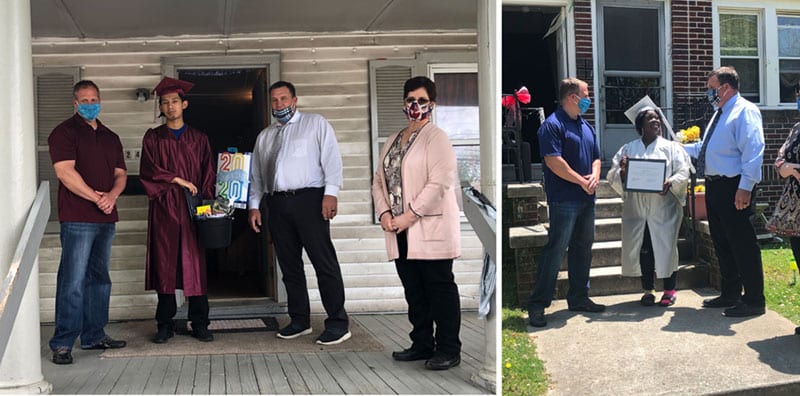 SCSSSD Principal Brian Cummings, Superintendent Jack Swain and Board Member Patty Bomba pose with graduates Favian Cruz (left) and Daija Eubanks (right) outside of their homes during their mobile graduation ceremonies.
"This has been an especially trying year as we have shifted instruction and services to a remote format; recognizing our graduates presented us with yet another challenge," said Dr. Howard Lerner, superintendent of Bergen County Special Services School District and chair of the New Jersey Joint Council of County Special Services School Districts. "We worked collaboratively and creatively, as we always do to best serve our diverse student populations, to develop ways to celebrate our graduates and students reaching other major end-of-year milestones. These students and their families truly deserved personalized recognition for the commitment and hard work they have put into their schooling. We hope they take away from these graduation ceremonies that they are extraordinary not because they are graduating in a pandemic, but because they have put in time and great effort to learn and grow to write their own individual stories of success."