This past school year was anything but "typical," but the extra hurdles to clear made passing the finish line that much sweeter. The eight districts that make up the New Jersey Joint Council of County Special Services School Districts celebrated this final accomplishment of the Class of 2021 by bringing students and their families together with teachers and staff.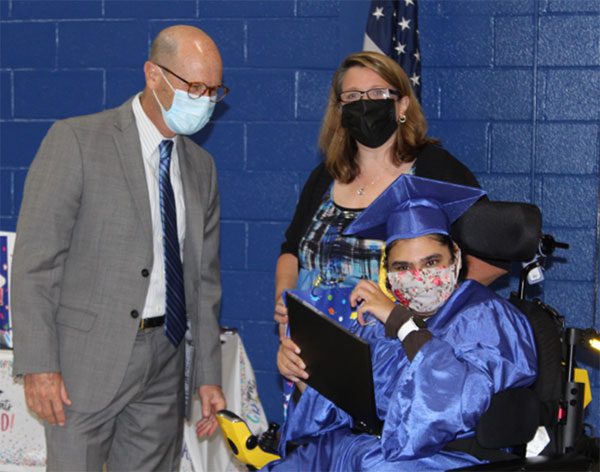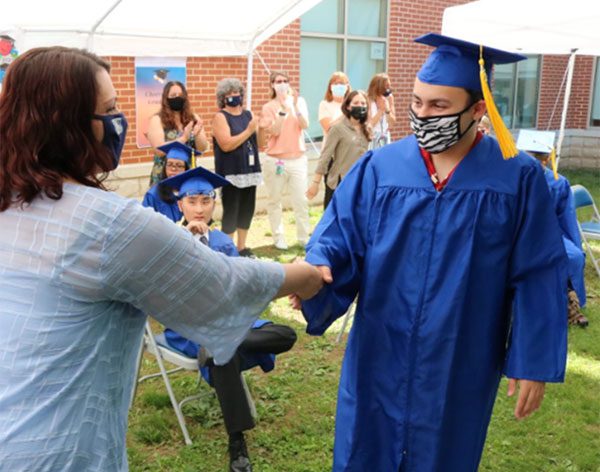 Bergen County Special Services School District (BCSSSD) held program-specific graduation ceremonies. The New Bridges program, which helps students with Autism successfully transition to adulthood, held an outdoor graduation ceremony this year. Students and their families had the option of attending in-person or participating remotely via live streaming.
Thanks to educational collaborations and partnerships, BCSSSD students in the Nova and Visions programs attend Emerson High School, where they learn in a traditional high school setting with access to extra supports and services. Students graduating from those programs recently participated in Emerson's ceremony.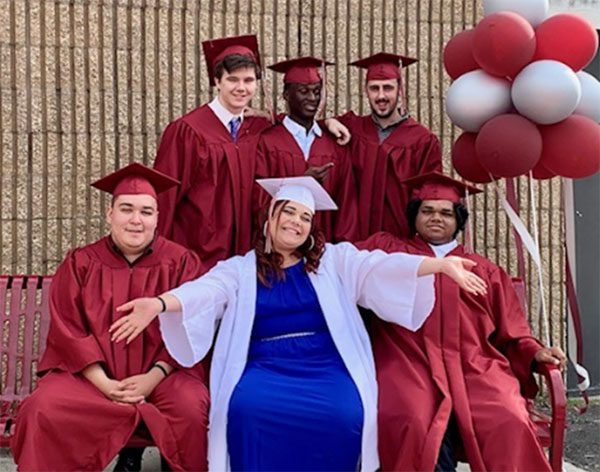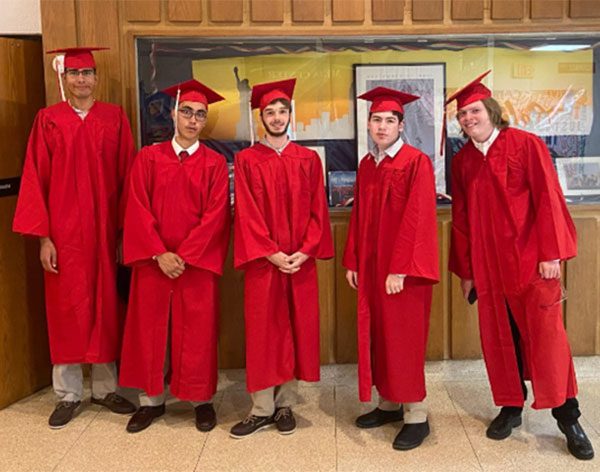 Leonia, another Bergen County high school, welcomes BCSSSD students who are part of the Evergreen Program. Through this program, BCSSSD students who are academically motivated benefit from inclusion options. Program graduates participated in the Leonia High School graduation ceremony, proudly wearing their caps and gowns as they marched alongside the high school's Class of 2021.
Gloucester County Special Services School District (GCSSSD) held ceremonies for each of its schools. A special moment was seeing all 30 graduates from Bankbridge Regional, part of the GCSSSD, proudly display custom Class of 2021 face masks for the ceremony. Similarly, the nine graduates of the Bankbridge Development Center wore branded masks. The face coverings were a true sign of the times, and so were the graduates' "smiles" behind the masks.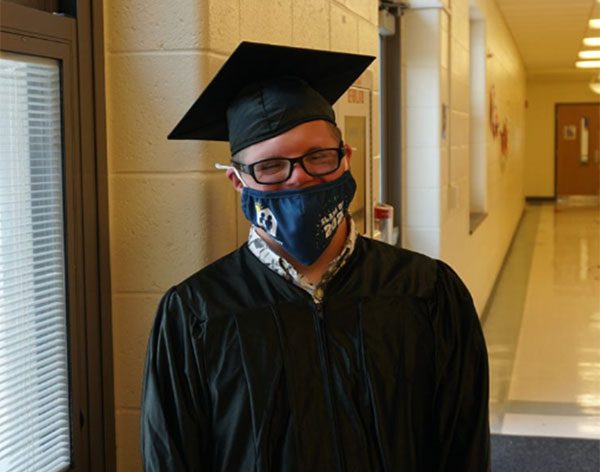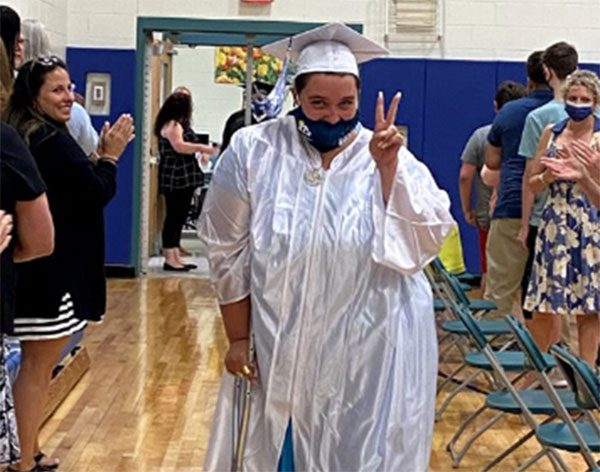 Twenty-three students also graduated from Bankbridge Elementary surrounded by their families, classmates and school staff. They will now prepare to move on to Bankbridge Regional, Bankbridge Development Center or return to their home district to attend high school.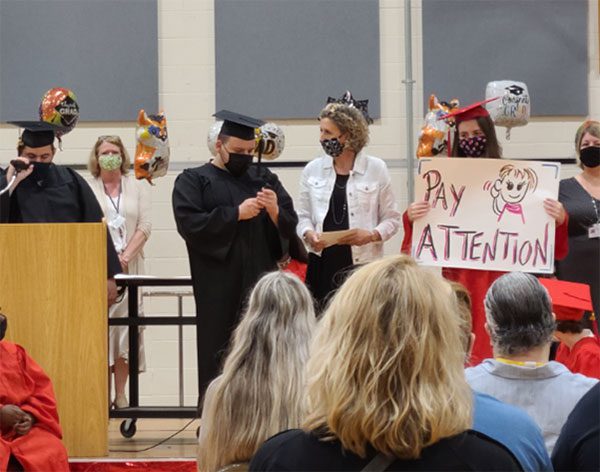 Teachers and staff at the Cape May County Special Services School District were thrilled to celebrate their graduates with the first in-person ceremonies since 2019. Each of the district's three graduations – one for pre-school, middle school, and high school – was also live-streamed for those who chose to attend remotely, and every student's individual accomplishments were highlighted. The ceremonies also touched upon special moments and overall achievements during this challenging, yet productive year.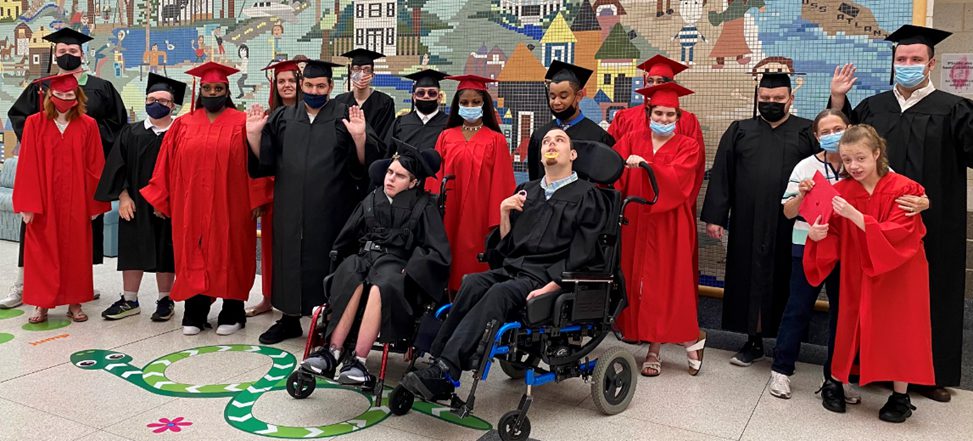 Atlantic County Special Services School District was also thrilled to celebrate its graduates in-person this year. Last year, teachers and staff literally took the show on the road with a traveling graduation ceremony. That was memorable, but the excitement and energy around this year's ceremony appropriately matched the significance of what the students were celebrating.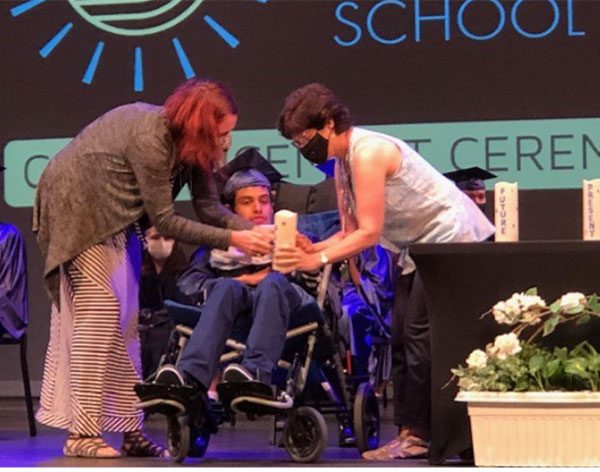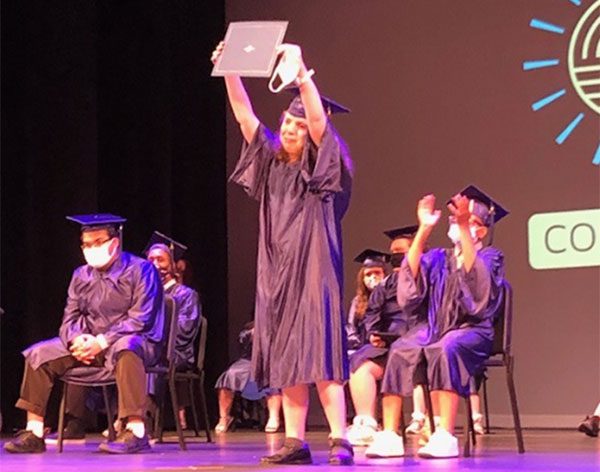 Mercer High School, part of the Mercer County Special Services School District, held its graduation ceremony outdoors this year on the school grounds. Twenty-eight graduates were honored during this year's ceremony. This special day for these high schoolers was captured on video.
Burlington County Special Services School District hosted separate, in-person graduations for their preschool, Middle School, and the Lumberton Campus, as well as a joint graduation for the Westampton and Transition Campuses, which were also live streamed.
Each ceremony brought the graduates, teachers, and school staff together for safe celebrations and acknowledgement of the hard work that helped get the students to this day. Killian, one of the graduates who spoke during the Burlington County Alternative School ceremony, spoke about how close the school community is, like a family. "This school has some of the best, most inspiring, and most insightful staff I have ever met," he said. "They have helped me and countless other students find their way through this tough, merciless world. One day I hope to return as a teacher and be even half as kind and understanding as the fine folks who walk these halls every day."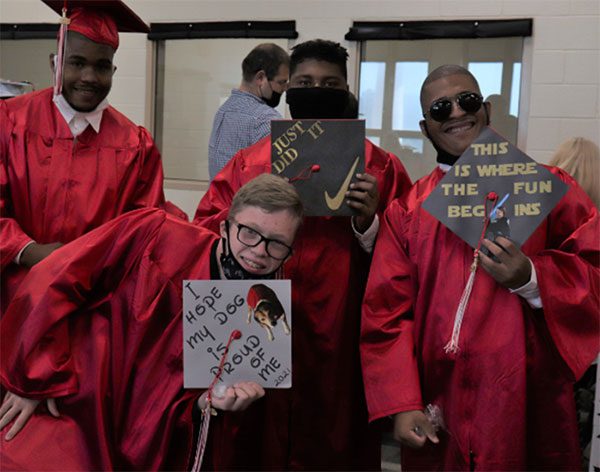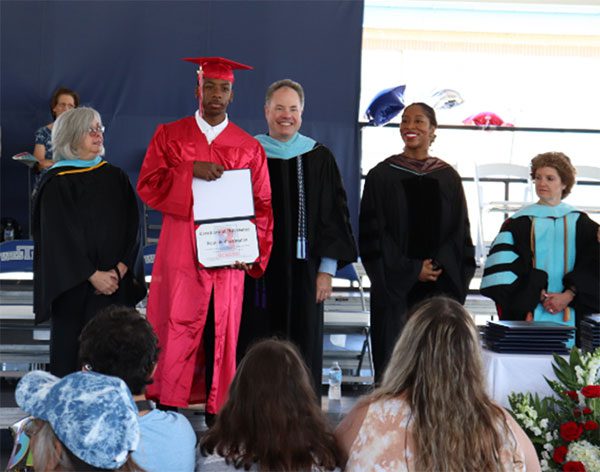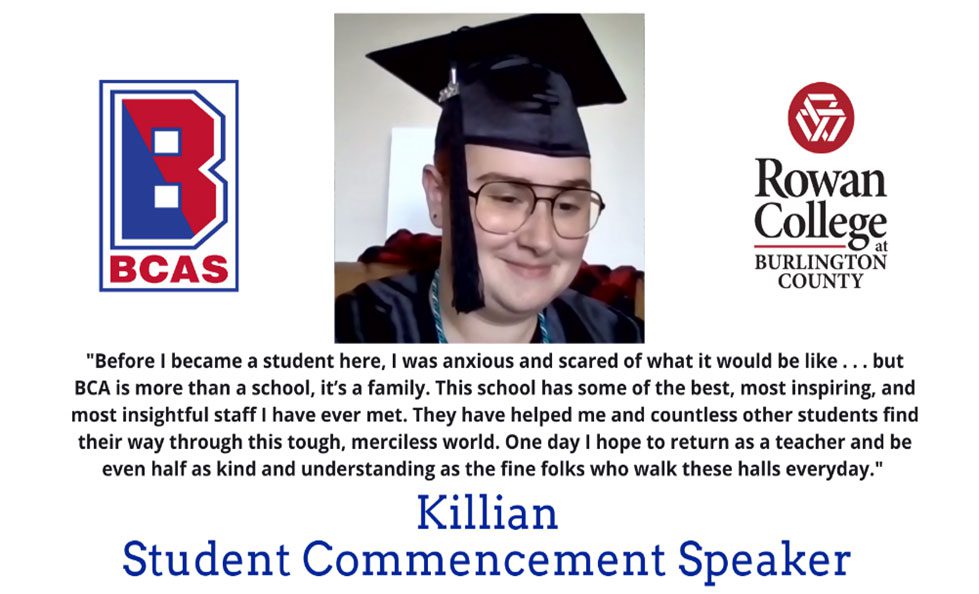 "Any successful school year requires the commitment of students, teachers, staff, and students to work together toward common goals, but this past year required us all to work even more cohesively and creatively to keep moving toward those goals – even if we took some new paths to get there," said Dr. Howard Lerner, superintendent of Bergen County Special Services School District and chairman of the Joint Council. "That team approach has always been a hallmark of our county special services school districts, and that is why we continued to have success over the 2020-2021 school year. We worked together, and that's why celebrating the end of the year together was so special."